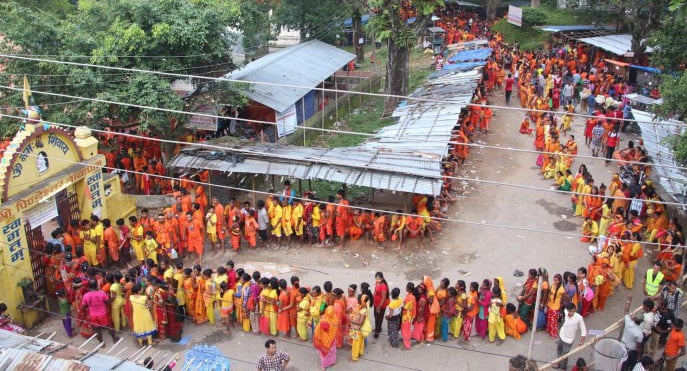 Pindeshwor Temple is situated in Dharan Sub-Metropolitan city in Sunsari District of east Nepal. On every Monday in the month of Shraavana, a large number of devotees from different places come bare foot to pay homage to Lord Shiva with holy water from Koshi River. It is believed that a devotee's wishes will come true if they offer water from Saptakoshi and Koka River in the Barahachetra temple and water from Kaushiki Tat in the Pindeshwor Shivalaya. In the Pindeshwor Temple the oil lamps are kept burning incessantly.
To visit Pindeshwor Temple one can go on foot from Dharan or hire auto on reasonable cost. There is a pond in front of temple which never dries even in dry season. Pindeshwor Temple is on little height called Bijayapur Dada on Dharan. There are small hotels for tiffin and food but for better hotel facilities we have to return back to Dharan bazar.  Pindeshwor Temple is also knwn as Baba Dham of eastern Nepal.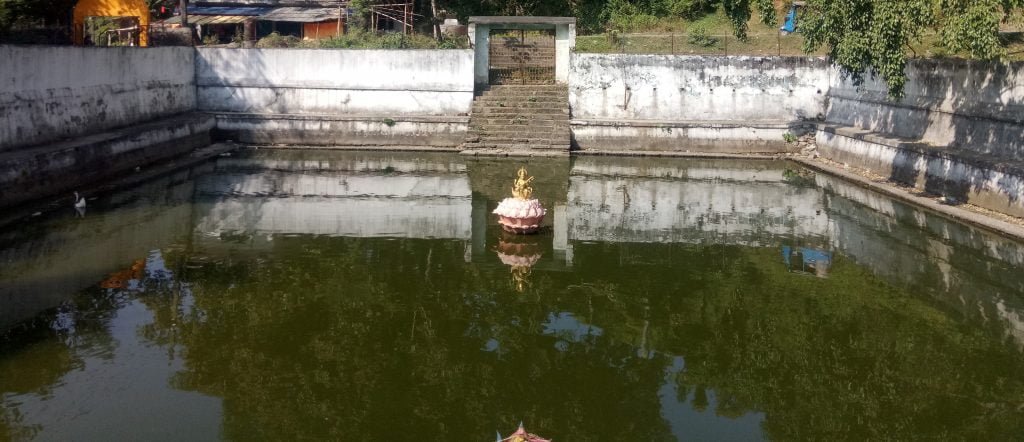 Pindeshwor Temple is dedicated to Lord Shiva. It is located in the central region of Dharan, at the base of the Vijayapur Hill. During the auspicious month of Shravan (the fifth month of the Hindu Calendar that begins by the end of July) and on the occasion of Maha Shivratri (14th day of the Phalgun month of the Hindu calendar), Pindeshwor temple particularly witnesses an increase in the number of devotees. The lamp at this temple is always kept burning. Here, tourists may choose to offer prayers and spend some time enjoying the divine vibe of the temple.