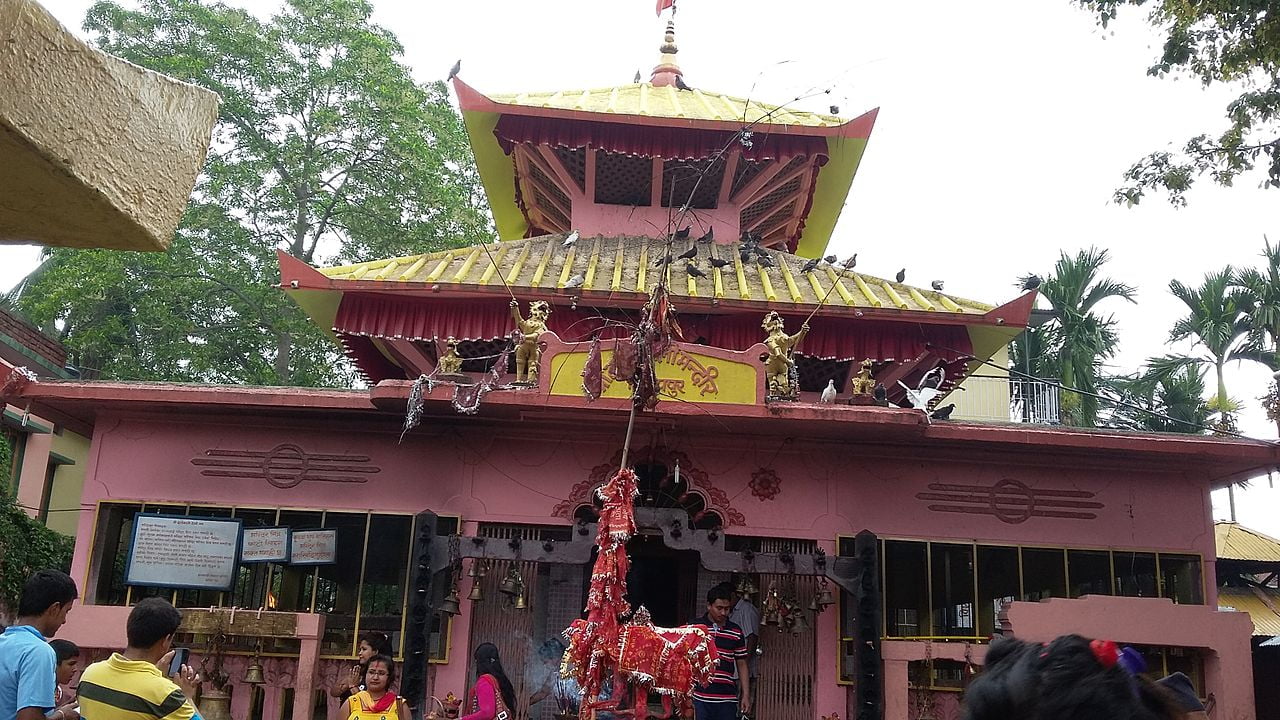 Dantakali Temple is a Hindu Temple which is situated in hilly terrain and middle of beautiful hillock of Bijayapur, Dharan of eastern Nepal where the sacred teeth of goddess Satidevi lies. Many Hindu devotees come to this place to worship goddess. During the first nine days of Dashain festival, great crowd of peoples can be seen as thousands of devotees come to worship. According to the myth, a tooth of goddess Satidevi the dead wife of Lord Shiva fell down on this spot while Shiva was travelling to eath with shock of carrying dead wife. The fallen tooth looks very much alike to human tooth and preserved till now.
Dantakali is also considered as form of Goddess Durga which is clearly stated in the holy book Swasthani Brata Katha. So, mainly during the period of Dashain thousands of her devotees visit this place to worship goddess Durga.On the occaison of Maha-Astami(8th day of Dashain), mass sacrifices of goats done here and on the Maha-Nawami day thousands of devottees worship as final day.
The temple is one of the major "Shakti Peeths" of Nepal. The place is beautiful with green hills and beautiful view of Dharan city can be seen from here.