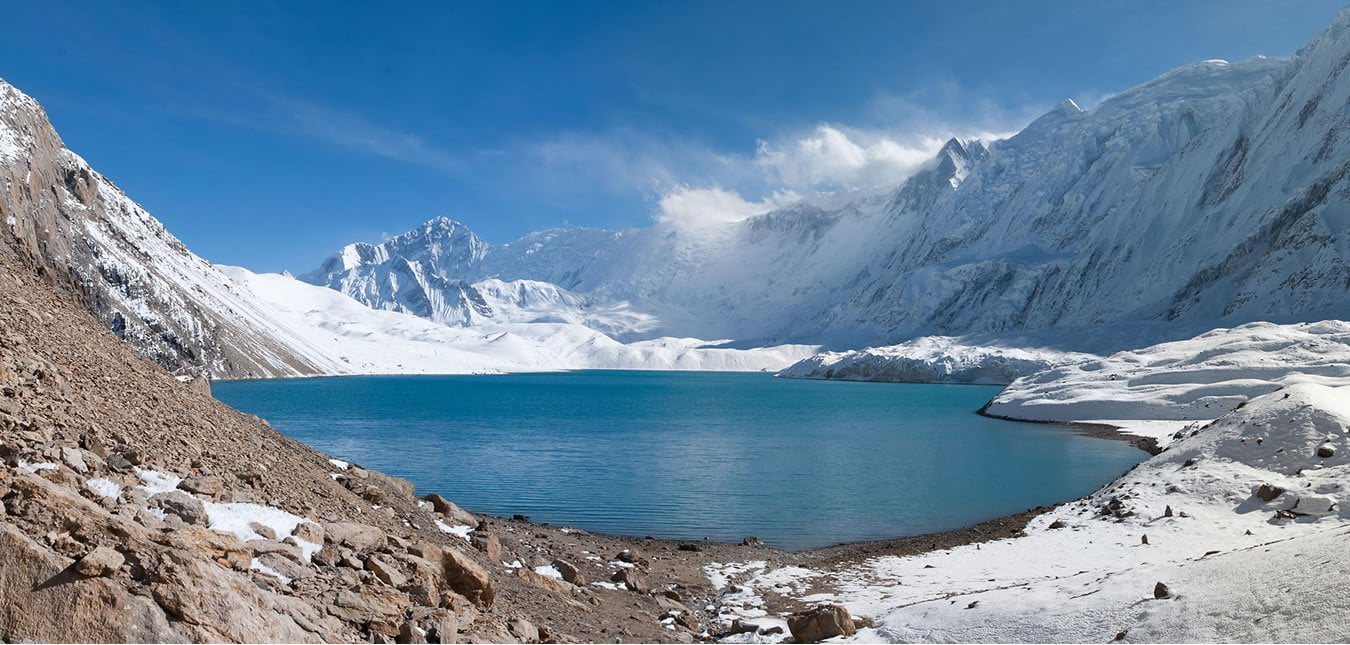 Dudh Kunda Trekking is one of the recently discovered unique trek routes of Nepal. Situated on Mt. Numbur's lap, Solukhumbu district, the trekking route passes through several traditional villages, very distinct. Dudh Kunda Trekking with Nepal Eco Adventure will offer to you breathtaking views of the eastern Himalayan Range, and the incredible Everest.
DudhKundaTrekking of Solukhumbu region, although is situated in lower altitude in comparison to Khumbu Mountain Range, is adventurous for skilled trekkers and first timers alike. Dudh Kunda Lake which in Nepali literally means the milky lake is situated at the base of Numbur Himal, locally known as Shorong Yul Lha, "Protector of Solu region". The beautiful lake of Dudh Kunda is very important to the Buddhist and Hindu pilgrims, as it is believed that if you take a dip in this holy lake, all of your sins will be washed away and your wishes will be granted as well! Not only the trek will offer you splendid views of the world's tallest mountains, you will also be equally captivated by the mystical reddened rhododendron forests. And, if you're lucky enough,you will be visited by the exotic Mountain leopard, Thars, Pheasants among others.
Dudh Kunda Trekking is less known and unexplored than other trekking routes of this area. A Fewer number of tourists visit it every year. But, it doesn't mean it is less audacious and gratifying. However, it is getting the recognition it deserves, recently. Dudh Kunda Trekking route will take you through the classical trekking routes to Everest base Camp, passing through the river valleys, slender ridges, and lusty hills to the mountains so up-close, it will surely be a trek to remember.
The trekking in the DudhKunda region will commence after the picturesque flight over to Phaplu and then trail towards the Dudh Kunda. We, at Nepal Eco Adventure offer you a complete 9 days package, making sure all your basic amenities will be fulfilled and that you have a great time in this beautiful Himalayan country. So, come visit us and let's go to experience once-in-a-lifetime trek to the land of grand mounts.