Myanglung is a municipality and the district headquarters of Terhathum District of Province No. 1 in eastern Nepal. The municipality is situated at an elevation of about 1500 metres above sea level.Myanglung is also trade centre of entire Terhathum District. Myanglung is 112 Km north from Dharan. It is a destination and tousrist hub of the district also. Tourists can visit Tinjure-Milke-Jaljale, Chilichung Pokhari, Sankranti Bazar, Chhatedhunga and Nepal's highest waterfall named Hyatrung waterfall from here. Koshi Highway and Mid-hill Highway meet to this city, so enough public vehicle are available to reach here from Biratnagar and Dharan.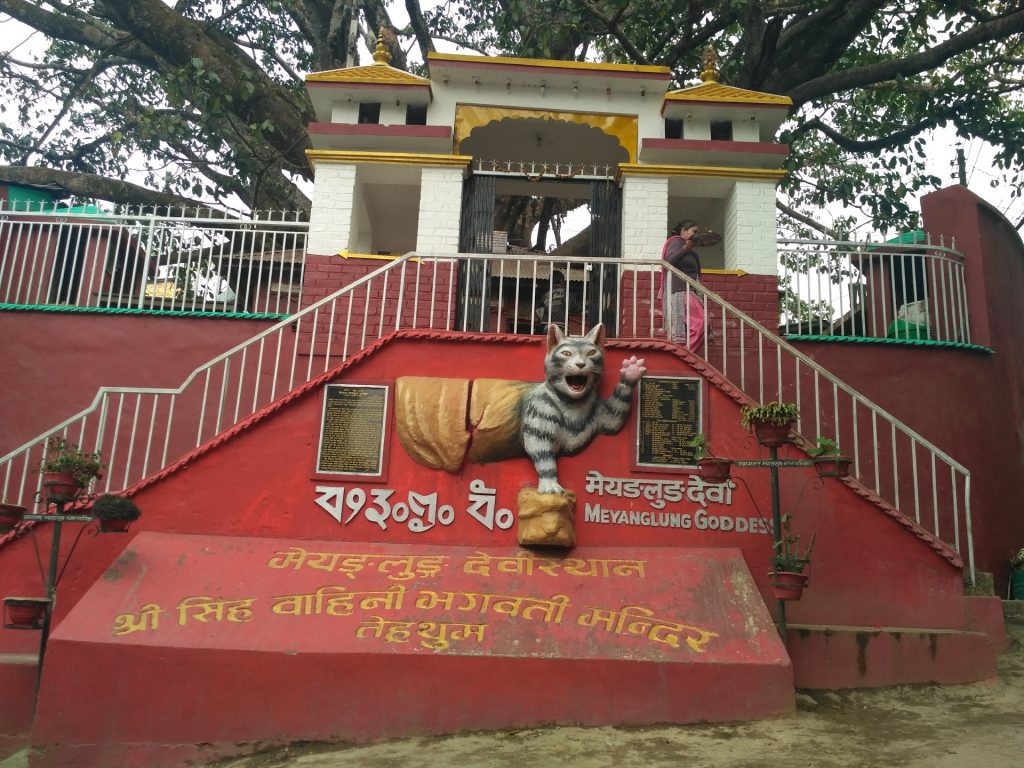 A story behind the naming of the place is popularly recited in the area. There was a chautari(Resting place for visitors) under a big tree . Two porters who had stopped on the chautari were amazed when their cooking pot fell down from the fireplace after an unusual shaking with the sound of cat mews. That made a "Myang lung" sound which they gave to the place as a good name. A temple is standing there that carries a history of the ancient chautari. In Limbu language, "myang" means cat and "lung" means stone. Myanglung was formed by the two Limbu language words.
There are several household cottage industries as major economy.