Dhanpalgadhi is situated at Belbari Municipality 5, Kaseni which is one of the top 100 destinations of Nepal declared by Nepal Government. It is 7.5 km south from Belbari and 9km north east from Netachok on Biratnagar Biratchok road. It is more easy to reach there with private vehicles or motorcycle.
History:
Before about 1000 years there was a king named Dhanpal who dug 9 ponds and still 3 are left for today.There is king dhanpal temple where Tharu come to pray here.There is a brass made statue of king Dhanpal sitting on elephant. King Dhanpal had a daughter named Fuldevi full of beauty and brave for war. King Dhanpal announced that he will offer his daughter to him who will defeat her daughter in war. A prince from India named Allahrudal defeated in war. Then by using beard saver the prince cut neck of king and captured the Princess Fuldevi. Even today hajam(hair ctter) don't go there with their tools like blade razor and scissor. King Dhanpal is said to be transferred from Kadamaha to Kaseni, so there is Dhanpal temple in Kadamaha also with gate and a pond.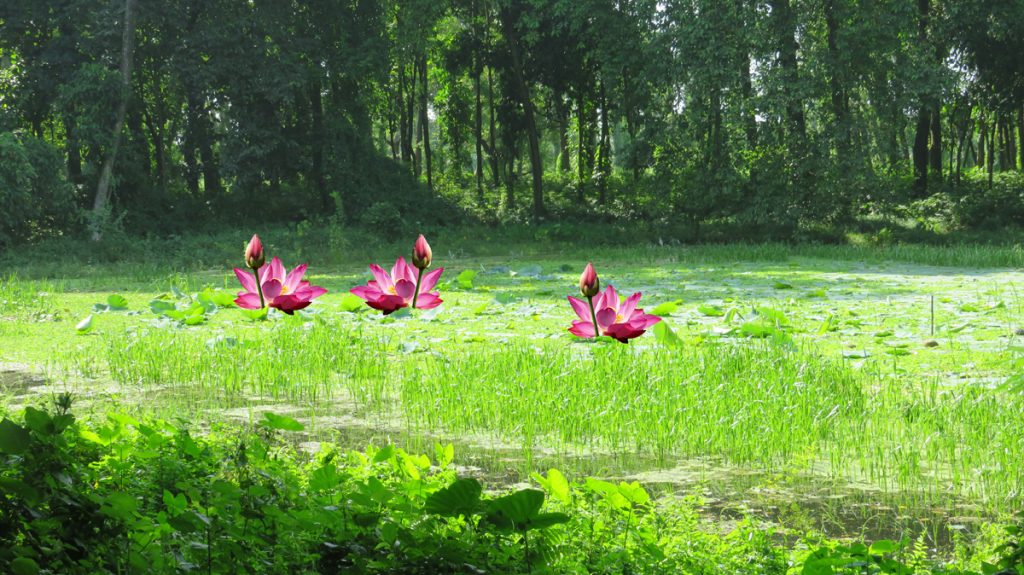 Many historical tools and gadgets has been stolen from here due to poor security system.The detail archeological study has not been done here yet thouh it has many probabibilities of attracting not only internal but also external tourists. In 10th of Baisakh mela(Fair) is organized here.